Choose a Lender/Set-up Financing
Most of our clients finance their new home project via a construction loan…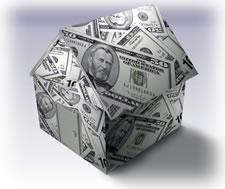 Some points to consider are:
Does your lender offer a rate lock program, which enables the borrower to lock-in an interest rate on their end loan for an extended period of time (generally 12 months)?
What points and fees are associated with their construction loan programs?
Does your lender charge for each draw?

If your lead-time is a bit longer, and your plan is to purchase the property and wait, rather than immediately starting following the lot closing, then perhaps a Lot Loan is the right vehicle. Not all lenders offer Lot Loans, so be sure to ascertain whether your lender offers this program.
For a list of lenders, click here
For a printable version of this guide click here