Consult with a Builder
The very first thing someone considering building a custom home should do is to consult a Builder.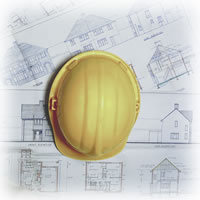 Before buying property, and before acquiring house plans, talk with a local custom homebuilder. Bring whatever ideas you may have to this first meeting; if you've found renderings you like, or certain features of a house, bring these. A local Builder will be able to give you an idea, a ball-park range, of where your home may end up. Although it may only be a rough estimate at this stage, you will be on the right path to establishing a realistic budget, within which you can build the home of your dreams.
It's important to know at this stage, before you've committed any money to a parcel or house plans, what the overall project may end up costing you. We advise clients to design around their budget, rather then work backwards.
Why consult with a Builder now, rather then an architect or other building professional? Why not just skip this step and go ahead and order a set of plans, or have them drawn-up by an architect? Because only a local Builder, who builds in your area, can accurately predict the costs of construction. The cost estimates provided by Internet home plan sites can be wildly inaccurate, and other industry professionals may not have current pricing to accurately predict a home's cost. Seek the advice of a custom homebuilder first. Even if it's not our company, you will be better off in the long run having taken this important first step.
For a free Design Worksheet, click here
For a printable version of this guide click here